Images and content are copyrighted. Any reproduction, copy, editing, publishing or broadcasting is strictly prohibited unless expressly authorized in writing.
Isolde Seeber
Mobile: +39.338.9241684
Email: isolde@i-see.it
PEC mail: isolde.seeber@pec.it
Tax code: SBRSLD73C48B220Z
VAT No: IT02238860213
Office Code: KRRH6B9
Free profession as per Italian Law no. 4 dated 14 January, 2013
© WEBDESIGN 2023 BY ISOLDE SEEBER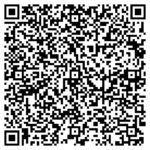 EU Regulation No. 524/2013 on online dispute resolution: The European Commission provides a platform for online dispute resolution (ODR), which can be accessed at https://ec.europa.eu/consumers/odr/. Consumers can use this platform to resolve contractual disputes between traders and consumers arising from online sales and service contracts.
Email address of the website operator: isolde@i-see.it.